Who Where How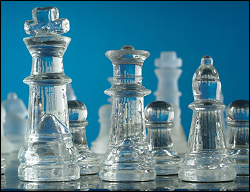 ANR is home to IT solutions enthusiasts who believe in making everyday operations better for businesses across industries & sectors. This drive brings clarity to the who where how for clients.
We optimize our client's operations by using Oracle solutions coupled with our expert services developed with more than 30 years of technical and managerial experience. Our unique service proposition ensures maximum time-value for our clients. This strengthens our partnership through their journey of growth & success.
Get to know us better with a quick look at our 'work-speak'. Here are a few client recommendations.
You found us with some queries in your mind. Tell us about it & we will reach out to you.
Where & How It Started
In 2008, our founder & CEO, Dinesh Gupta, had an idea. After working in the Oracle consulting domain for more than 10 years, he questioned the reach & penetration of technology concepts in everyday business – big or small. Everyone – every business – should have an affordable way to use the latest technology to help grow their company. This fed the decision to branch out & start a fresh approach.
As you'll hear Dinesh tell his story, "I had numerous opportunities to showcase my skills technically and in business development, closing business deals bringing in added revenue streams. But I wanted to make a difference to the technical ecology, extending benefits to clients & experts at the same time. Coming from a family of entrepreneurs, I decided to do what runs in my blood."
Since then, ANR has grown to be an organization with subject matter experts and managers serving a multitude of clients.