Talent Acquisition
At ANR, we engage with our clients to provide a full spectrum of solutions for their IT needs, including contract, contract-to-hire and direct hire options. We strongly believe in developing close relationships with our clients and our consultants enabling us to find the right fit for both client as well as candidates.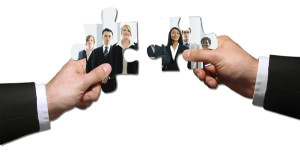 ANR has the depth of technical knowledge across various IT domains to find the right resource for any position. But we know that it takes much more than just technical skills to get the job done. We strive to understand our client's specific requirements, beyond just technical skills, including their business environments and soft skills required in a candidate to deliver and be successful, so we can create a win-win situation for everyone.
Methodology of ANR's Staff Augmentation Services:
Using years of experience in the Information Technology industry and combining with best practices, ANR has developed a unique and custom staff augmentation methodology.
Our staffing team is comprised of individuals with diverse backgrounds, people with extensive recruiting experience along with expertise in technical skills to thoroughly screen the candidates. Our unique blend of expertise and experience creates an excellent environment for sound recruiting practices. As a result our staffing model stands out from traditional staffing agencies, and is our core differentiator.
The following is a high level view of ANR's staff augmentation methodology:
Account Manager dedicated to the client and working with client creates Job Requirement based on client specific requirements and discussion with client.
Account Manager shares job requirement details including location, skill set, technical requirements, certifications needed with the recruiting team.
Recruiter assigned to client screens and short lists qualified candidates.
A second level of screening is conducted – including a high level technical screening and soft skills analysis to further short-list pool of candidates.
Top candidates are presented and reviewed by Account Manager with the Client.
Upon approval from client, an interview is scheduled to further screen the client.
Once client approves a candidate, the on-boarding process is started, which is crucial for the success of all parties.
ANR provides talented technology professionals in the following areas:
Business Analyst
Project Manager
Oracle Retail Functional Consultant
Oracle Database Administrator
Java Developer
Performance Tuning Expert
Systems Architect
Custom Application Developer
ASP .NET Programmer
Systems Analyst
COBOL Programmer
SQL Server Database Administrator
Cognos Developer
MicroStrategy Developer
Data Warehouse/ETL Developer
Oracle E-Business Suite Technical/Functional Consultants
Adobe Live Cycle Developer
If you are looking for qualified experts to be part of your team, or are looking to be a part of ANR providing qualified services with career growth, please contact us via talent@anrcg.com