Engineered Systems
We provide Strategic Infrastructure Planning along with Oracle Engineered Systems to maximize our clients ROI. Oracle Engineered Systems are hardware and software designed from scratch to work together in a seamless fashion to provided excellent performance and high availability solutions along with ease of installation, configuration, maintenance and lower cost of ownership.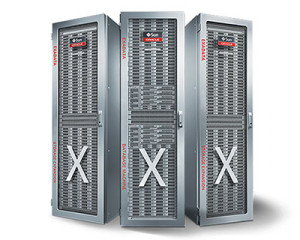 ANR's team provides services for Oracle Engineered Systems – from planning, installation, configuration to monitoring and advanced support. Our consultants will ensure that the Engineered Systems are optimized for performance and high availability reducing your risk.
We offer customizable end-to-end services for the following engineered systems:

Oracle Exadata Database Machine
Oracle Exadata Database Machine is the highest performing and most available platform for running Oracle Database. Oracle Exadata's architecture features scale-out industry-standard database servers, scale-out intelligent storage servers, and a high-speed InfiniBand internal fabric that connects all servers and storage. Simple and fast to implement, Oracle Exadata Database Machine powers and protects your most important databases and is the ideal foundation for a consolidated database cloud.

Oracle Database Appliance
Oracle Database Appliance (ODA) is an engineered system which is fully integrated and redundant system of software, servers, storage and networking that delivers high-availability database services for a wide range of OLTP and data warehousing applications. ODA enables you to take advantage of Oracle Database in an easy-to-deploy and manage system that supports virtualization and is cloud ready.
ANR has experience with deploying Oracle E-Business Suite on Oracle Virtualized Machines (OVM) platform running on Oracle Database Appliance. We have also implemented many database applications on Exadata machines.
Our Engineered System Services include:
Assessment of current infrastructure
Performance and capacity management
Reporting
Backup and restore
High availability
Disaster recovery
Architectural services
Remote DBA
Backup & Recovery Services
Patching