Microsoft Systems Assessment
It can be challenging to keep up with all of the needed system changes to accommodate the evolution of your business needs. To overcome these challenges and transitions, ANR team works with you to review and assess your current Microsoft database and application systems in place — whether partially implemented, or needing replacement or upgrade — and properly aligns them to address your business needs and requirements for optimal performance.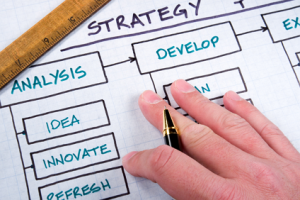 There are a number of reasons to reevaluate your current technology system, such as outdated software, process inefficiencies or changes in regulatory procedures. A business assessment includes an analysis of mission-critical areas of your business to determine if your current systems are optimized to support your changing needs.
ANR will align your needs with solutions, and develop a comprehensive roadmap with best practices for Microsoft products performance and stability. This roadmap will help further optimize your technology to improve productivity and drive results for your business.
Our Systems Assessment Approach:
ANR's team of experts begin the review and analysis by visiting client's facility and conducting discovery sessions with client's IT executive team to understand overall organizational visions, goals and views of existing Microsoft database and application systems. Next, we meet with relevant staff members to discuss issues, as well as identify gaps and weaknesses in the current system. A comprehensive analysis that includes Server Hardware configuration, OS configuration, Storage setup, Database set up and configuration and Backups plus review logs is conducted.
A detailed summary of findings and recommendations based on Microsoft Best Practices, phased approach of recommendations and operational improvements is prepared and delivered as a final step. A meeting is held with Client's IT executive team to present and explain the recommendations for optimal performance, in which both parties can discuss the solutions and implementation strategies.
If you're interested in a current-system review and learning how your systems can be improved, contact ANR to learn more.